The Melodrome is a fantastic backdrop for any occasion, whether you are simply looking for a stage for hire with a difference, sound and lighting, help with programming your own event, right through to our fully managed multi-day festival arenas.
The Melodrome was conceived on the cider-soaked fields of Somerset and nurtured by mischief and whimsy on Morecambe Bay. Created by the late Chas Ambler, with help from many friends, the Melodrome is now run by a group of dedicated and misguided creative individuals. Our professional skills include arts management, community and participatory arts, financial management,  events infrastructure management and technical theatre and performance management.
Whilst unsubstantiated rumours place the Melodrome at the Hampton Court opening event and potentially at Napoleon's third retirement party, most agree that it first came to prominence during the Music Hall wars of 1907.
"The Melodrome is a love machine…" (Chas Ambler, 1753)
Our Services
Make a song and dance about it….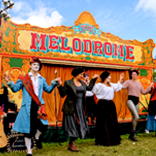 The Melodrome Stage is available as a dry hire option. We install and dress the stage for your event. Our Minidrome Stage provides an ideal additional platform for comperes, soloists and duets. Please contact us for pricing and further information
The Melodrome Stage offers a full range of ancillary services for your event, including full PA systems with professional engineers, stage and arena lighting and décor. We can also provide full stage management and front of house support. Please contact us for pricing and further information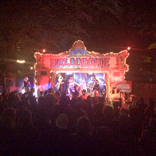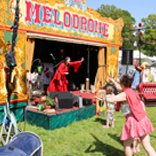 We regularly programme multi-day events and festivals, providing full artist line-up, artist liaison, stage management, front-of- house, compering and backstage hospitality. The Melodrome Stage can programme your event with you, whether you are looking for a band or an orchestra, cabaret star or theatre company. We offer a colourful, eclectic mix of performances supported by our enthusiastic front-of- house crew. Please contact us for pricing and further information.
Community Arts
Much, much more than a stage for hire…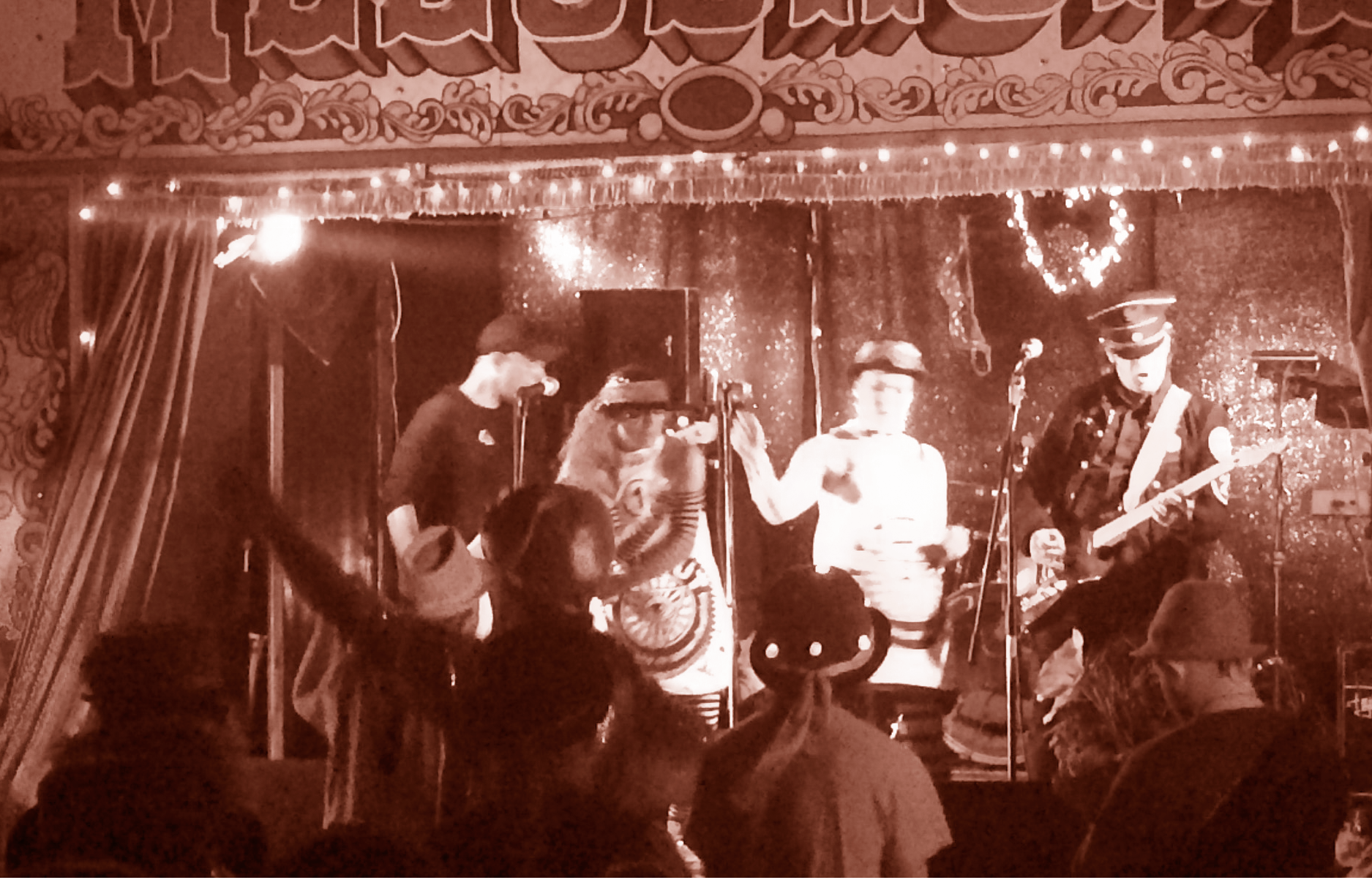 The Melodrome Stage is a Community Interest Company. We are here to help performance reach the places and people others don't reach. We actively support schools, community and charitable organisations with events and celebrations and re-invest our profits to ensure we can continue to do so. We have a special charging policy for our community work and would love to hear from you.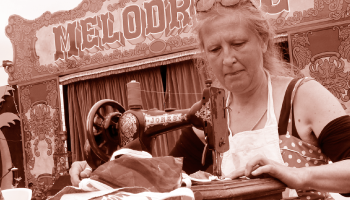 We actively encourage and support artists and performers of all genres and styles to collaborate with us. Our creative collaborations have included dance, décor, participatory children's workshops, performing dogs, yoga, creative writing, costume making, circus, theatre, taxidermy, shadow puppetry and, of course,
tea and cake.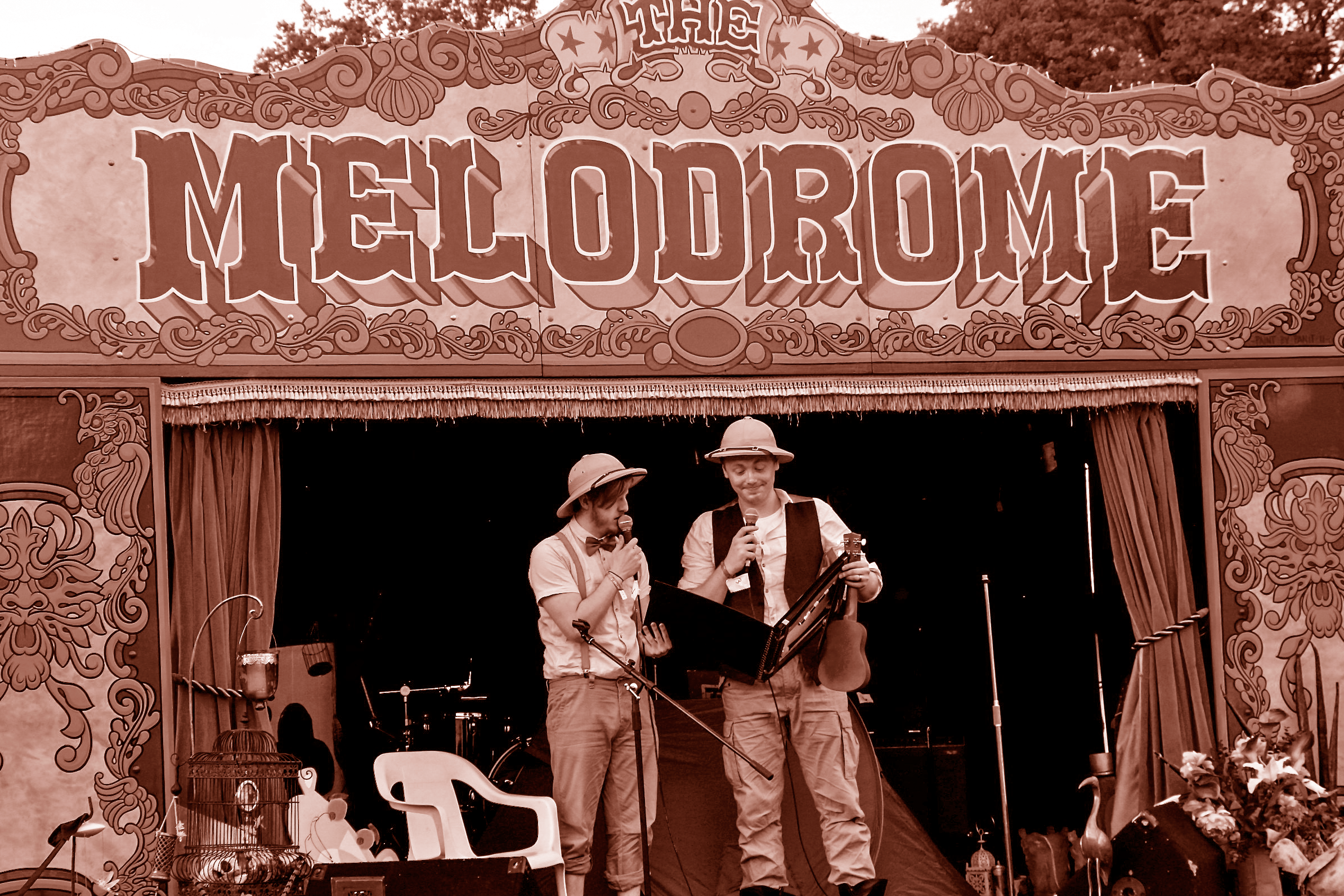 Do you want to get involved? The best way is to join us for one of our events. We offer a range of volunteering opportunities in all aspects of our work, both back stage and front-of-house. We really like working collaboratively, so if you have a bright idea get in touch.
Please contact us for further information.
Events
Featuring occasional blogs and updates from life with the Melodrome….
"The small stage with a big personality has been steadily gaining a reputation across the UK as a unique and eclectic performance space where anything can, and does, happen"
"The lovely people at The Melodrome Stage ensured there was a constant stream of eclectic, and at times, downright batty, music and performance across the weekend"
"What a lovely little set up – Lovely people too!"
"The most fun you can have without taking your clothes off!"
Please get in touch to discuss bookings and events, volunteering and performance.
We are always interested in new performance, especially theatre, circus, cabaret, magick and dance…